United Kingdom
David Wilkinson

Leadership Mentor in EHS & Sustainability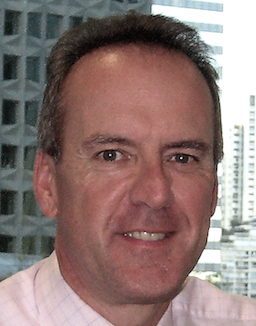 Following a degree in geology my career began in the Oil & Gas Exploration industry, cutting my teeth working on operational sites in the North Sea, Kuwait and Gulf of Mexico. With the emergence of the environmental agenda and associated rapid development in environmental legislation in the 1980s I felt a strong desire to develop my career in environmental protection and management.
To this end I had an academic 're-tread' at Imperial College in London gaining an environmental master's degree. This launched me into a consulting career working with an extensive range of clients in different sectors on wide ranging projects, in many countries through Europe, the Middle East, Russia and North America. This experience gave me invaluable exposure to many technical and management challenges, and importantly to working with a real variety of people and cultures. From here my desire was to move into a role in which I could take responsibility for steering long-term projects and initiatives to completion, and ultimately to help navigate and transform organisational culture. I sought out the opportunity to move from consulting into manufacturing, to be on the inside of the client organisation.
My recent major EHS & Sustainability roles have been at European Director level with multinational metals and packaging companies based in France and Switzerland. I also had a two year spell living in Australia where I worked closely with one of the country's largest rail networks in developing their safety management. In these roles I was able to operate as a strategic thinker, influencer and mentor, with particular personal focus on navigating culture transformation through development of effective engagement, leadership behaviours and accountabilities across all levels and functions from front line manager to regional president.
Based on my experience in manufacturing organisations, I have developed a real passion for working with individuals, helping them get comfortable with a subject, EHS, they may find awkward or 'thorny'. Together we explore behaviours they can adopt to demonstrate leadership in a discipline outside of their own in order to build sustainable performance improvement.
I returned to the UK from Switzerland in order that my wife could resume her medical career, and with the aim of working as an independent mentor doing what I do best, helping business leaders visibly lead for sustainable performance and EHS and in their own businesses with confidence and conviction.
Morena Coaching International is vital in my plans to support business leaders in the UK. This business network is unique in its collective and diverse experience, skill set and passion, providing an invaluable sound board, and fresh, open, often 'out-of-the box' feedback to the designs of each and everyone within the organisation. Belief, integrity and humour are core values for me, I trust I offer meaningful value to Morena Coaching International in return.