Chile
Fabiola Solís Plaza
Ontological Coach & Visual Communicator


I am part of a family whose legacy points to human development and arts; convinced that people only need two elements to achieve their flourishing: environment and opportunity.
Since childhood I have been involved in transformational learning, first on an educational project led by my parents where my sister and I were actively cooperating. We developed the Integral Life Foundation where we implemented a holistic educational model for schools in Colegio Integral, our school. I participated in that project for more than 12 years. It was in Quito Ecuador, my home town.
From there, and bringing the richness of diversity and color, I came to live in Chile in 2002, where I've consolidated my contribution for a plenty planetary life.
I've generated training programs for Leadership, Mentoring and Entrepreneurship, as well as the role of facilitator in Holistic Education. I have a degree as a Designer in Psycho-plastic and Visual Communication; I've accompanied companies, individuals and non-governmental organizations to create and develop opportunities and environments that enhance their own abilities to face the challenges of the current dynamic and changing world.
My training as an Ontological Coach and the PCC credential (Professional Certified Coach) from the ICF, allow me to offer to my clients a professional relationship in a creative, flexible and challenging process, to achieve their personal, professional and corporative goals.
Today, from Morena Coaching International, I join a diverse and committed team that aims to contribute on the co-creation of close relationships with customers and partners. Certainly, a new way to spread out globally our professional practice.

Juan Pablo Cortez
Organizational Consultant & Coach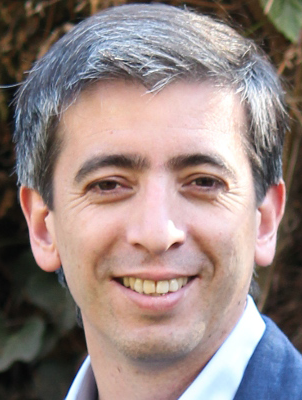 I am passionate about human behavior to a personal level as also as a whole system. After 20 years working in companies I dedicate myself to accompany people in organizations so they can ask themselves and reconnect to what matters the most to them, balancing the results they seek with their well-being and harmony.
I am born and raised in Chile, I love the mountains, countryside, lakes and volcanoes.
Some years ago I became interested more consciously for my personal growth, after my coaching program ACP 2012 in Newfield, I started doing a professional turn to serve people. In 2013 and 2014 I continued as assistant coach and then as Mentor Coach in the same program of Professional Coaching training, one of the most rewarding experiences of my life.
My initial training was as a programmer, then I did business and finally as Ontological Coach. I think that my background diversifying these three fields; technological, commercial and human behavior results very interesting.
I am proud to see the transformational process that my history has been and how it has evolved as part of my wisdom.
Today I accompany management teams to generate strategic planning, redefining its purpose as a team, together with a management-of-their-commitments that allows them to be accountable for their promises and their teams, following the methodology I learned in the Advanced Coaching Program (Generative Leadership / Bob Dunham).
Since 2014 I have the ACC ICF accreditation, and on the way to process my PCC credential.
My gift to the people I work with is to connect with their emotional world and the world of possibilities opened up from there.
I join Morena Coaching with great enthusiasm to be part of a multinational team and participate in a collaborative project between different nations.