Rwanda
Vestine Mukandamutsa
Consultant in the domain of Peace and Development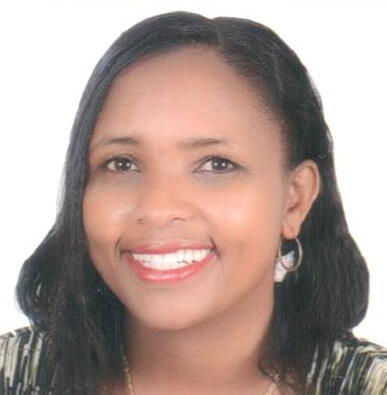 I am Rwandan by nationality, living in the Great Lakes Region, trilingual (Kinyarwanda, French, English) but my studies in Canada and several professional tours in Europe made me a woman full of multicultural aspects.
After getting a secondary school certificate in Social sciences in 1993 in Rwanda, I worked in the area of Community Development. My professional experience prompted a strong desire to continue with my studies until I obtained Bachelor's Degree in Sociology, which was awarded by Independent University of Kigali in 2007.
Two years later, the kinds of conflicts that I frequently observed among the beneficiaries of various community projects encouraged me to undertake a Masters program in Conflicts Studies at Saint Paul University (Ottawa), where I obtained my Master's of Arts in 2011. On completion of this program, I did not hesitate to come back to Africa. I had to join my initial target group so as to put into practice the acquired knowledge.
In order to work within a lasting entity or company, I created a private company in 2012, which offers services in the field of Peace and Development. Currently, the company offers professional and supervisory trainings to co-operatives, associations and enterprises. Activities performed by this company are yielding positive and convincing outcomes. I am now developing a heart-felt program about: Prevention and Management of Family Conflicts.
As a free-lance professional, I felt the need to open and extend my horizons and develop partnership with local and international enterprises and organizations. It is within this framework that I feel proud to join Morena Coaching International network as a member and a representative of Rwanda, bringing my multicultural glance, my energy and my passion to this network, so as to take up the challenges of development in a peaceful environment, particularly in Great Lakes Region.
I am convinced that my 22 years professional experience within the African context will bring much to MCI and that my knowledge and skills will be consolidated and enriched by its international character and its multidisciplinary team.