Ecuador
Marian Osorio Gallego

Executive and Family Group Coach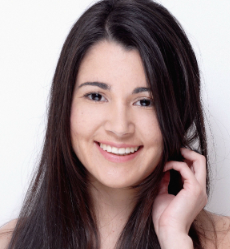 I am Colombian, living in Guayaquil, Ecuador, my adopted country 19 years ago. I was lucky to go through a process of coaching, where I discovered all the love I carried inside. When you know yourself, and you know where you want to go, you have found the strength of the passion that will drive you to live what you love.
I followed a coaching program in Buenos Aires accredited by the International Coach Federation (ICF) in order to develop my professional skills. Currently I am a member of the ICF Ecuador and am in the process of certification.
Through a transformational process of ontological coaching I have the pleasure of accompanying persons in their work and family environments to maximize their potential and achieve their goals through different tools that will serve them throughout their lives. In this process, different methods such as Neuro-Linguistic Programming (NLP), tool I learned in Ecuador with a Master Practitioner program endorsed by Richard Bandler, co-creator of NLP.
In addition, I am passionate about developing and strengthening skills to accompany families with coaching processes, thanks to the Master of Family Education Advice I'm studying in the University Center attached to the Complutense University of Madrid. The family and oneself are the basis on which we can build all the rest!
Coaching is a profession of service where the best reward always find a smile on the face of each person. Honestly, being part of Morena Coaching International is a great opportunity for me to know, learn from other cultures and build an enrichment, and to project by sharing our experiences from different geographic points.
I'm sure that with joy and passion we will  discover many smiles in the world!