Argentina
Mónica Reta

Executive & Organisational Coach & Psychologist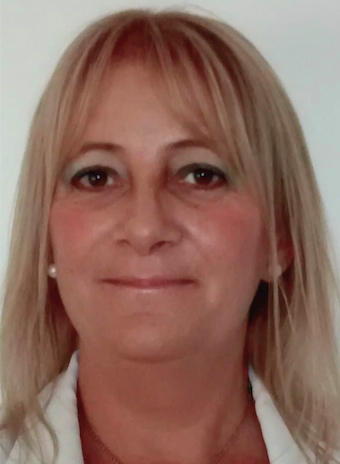 I am Argentinian, living in Buenos Aires, and graduated in psychology at the University of Buenos Aires. There I discovered the fascinating psychoanalysis world and that training has made a big difference in me, still today, in the listening and the support of persons and groups, in their balance or in their conflicts, in their suffering or in their search for new ways to solve life problems. They are situations belonging to a dialectic future with no end, where findings were always a passion for me, and an inspiring objective to others.
In that way, in the late 90's, I got into Crestcom Argentina as responsible of training and development programs in Argentinian organizations. Focused on "how" to transmit skills, actions, team working and many other topics, shortly after, I discovered the ontological coaching as a look on "what", that has probably enriched my view and my life. To approach people in their own perception of their worlds, to challenge them beyond their possibilities, to recognize them in their feelings and enthuse them in their "do" with others, have been for me the most seizing themes of this profession.
Within the subsidiary of Crestcom Argentina – Capacitación Ejecutiva – I ran my own training designs and coaching workshops for executives and employees, outdoor days based on transforming findings, and individual coaching for several management levels, activities we developed for both private and public companies in many provinces of our country.
I am currently in a certification process at the ICF and I manage my own company – CoachingyPsicología – in which one of the last outdoors for companies is the sailing coaching, new activity thanks to our beautiful river Río de la Plata, and always the same objective, the one of challenging participant teams!
My meeting with Morena Coaching International opened and enriched my view of other countries and its expertise in the field of professional accompaniment, which is itself an excellent opportunity to learn and grow. Morena CI also made me regain confidence, generosity and bet the "do it together", which François Kaisin knew so well discovering one another… this context is probably relegated to a lower priority even in most "makers" organizations, and that coaches should never stop abounding in their day-to-day lives.