China
Julie Zhang
Consultant & Executive Coach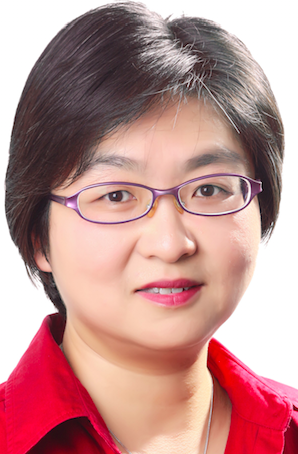 Born into the middle of Culture Revolution in China in the early 70s, I had the chance to witness the massive changes this country has gone through since then. Of course, those are the changes necessary, and changes for better… My generation is now considered the luckiest among all, even in comparison to today's little kings and queens, because we had chances to experience the bad times, which taught us a hard lesson to be tough, perseverant and to treasure every possible chance to change for better. We are so lucky also because we were and still are at the forefront of all major changes, be it restoring the rigorous education system, opening door to foreign investors, the internet boom, and the ever more connected and innovative world. Yes, I am so grateful to these experiences which shaped me as a person, perseverant, embracing changes and eager to learn and achieve.
Though I am deeply rooted in Shanghai, I travelled a lot in and outside China. I worked for 10 years in three prestigious consulting firms, EDS/A.T. Kearney, PwC Consulting and IBM, serving mostly multi-national clients, and another 10 years in a sino-US joint venture and a sino-German joint venture. The cross-culture projects and leadership experiences are truly rewarding to me. The projects and my personal travel interests have brought me to various countries such as Finland, Norway, US, Japan, India, New Zealand, among others.
Leveraging my experiences in consulting and corporate leadership roles, I am today an executive/business coach, trainer and consultant. I support the personal development of top talents, senior and middle managers and aspiring professionals in their transitions. By engaging them in open and meaningful conversations, I help their self-discovery and career advancement through bringing structure and clarity to their thinking, identifying their key issues and challenges and facilitating their effort to be who they want to become. In addition, I am also helping to elevating their skills through training and consulting on strategy and processes. I am a true believer that mixing training with coaching creates wonders, and mixing consulting with coaching generates much higher values for clients.
I am an accredited executive coach, and accredited Harrison Assessment on employee development from Progress-U, and a certified Project Management trainer from Allianz Group.
I am attracted to Morena Coaching International by its sunny atmosphere, professionalism, and trust among members.