Kenya
Christine Sinanga
IT & Finance Professional – Country Representative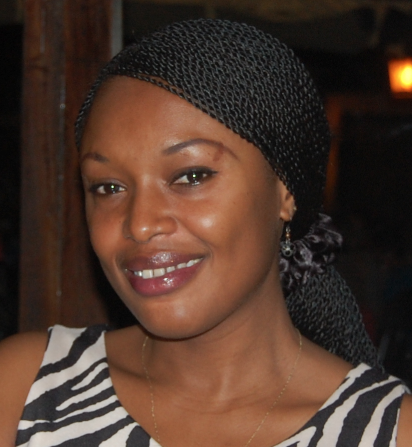 Belgian, born in Rwanda, I grew up in two different continents, Africa and Europe. I moved back in Africa 4 years ago and currently live in Kenya. I rediscover amazing Africa in all of its detail and splendor.
Passionate about numbers with a taste for quantified reasoning and analytical mind, I obtained a secondary education degree in mathematics, physics and chemistry. In my university education, however, I have veered a bit and chose a route that includes Information Technology and Business management.
I am active in both Finance and IT fields.
In April 1994, the assassination of President triggered a civil war in my country. It was a cruel and hard time, marked by fear and anxiety for our lives and for the loved ones. We dealt with painful moments after the assassination of some family members and at the same time, moments of relief for those who survived. However, the pain brought the family together, I saw great love and solidarity.
Understand, accept, move on, anticipate and manage change are abilities that I have developed from the bad and beautiful life experiences. I rely on my family and those experiences to go forward.
Joining Morena Coaching International is an opportunity to discover new cultures, to share mine, to learn from qualified professionals in various fields. Representing Morena Coaching is a chance to portray new perspectives on personal and professional challenges to the Kenyan citizens and residents in order to improve their quality of life and their productivity. Coaching is a powerful tool that can be used to boost the African development and I am honored to be part of such an inspiring project.
Mike Eldon
Management Consultant, Facilitator and Coach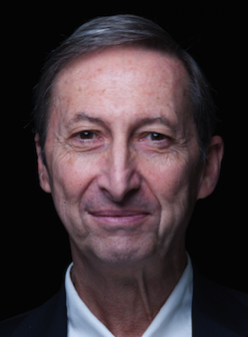 With parents from Romania, having been born in Israel and brought up in England, and living in Kenya since 1977, I believe I qualify as a 'citizen of the world'. I certainly feel that way, with the influence of all these cultures happily swirling around within me.
My first degree, from University College London in 1967, was in economics, and in 1974 I became a Sloan Fellow of the London Business School. These were both wonderfully stimulating experiences, great background for my career in the IT industry. As a non-technical person, my destiny was to align the energy of those in the vendor organisations I led, guiding them to help implement large, complex IT projects in partnership with our clients. The challenges of building multi-organisational teams and managing change (often inconvenient!) prepared me only too well for my present life as a management consultant, facilitator and coach.
My consulting firm, The DEPOT– The Dan Eldon Place of Tomorrow – serves as a living memorial to my late son Dan, who was killed in Somalia in 1993 while working there as a photojournalist for Reuters. Dan was an inspiration to me as he was to many others, with his joyous expectation of going through life having a good time doing good things… just as we do at The DEPOT.
I am a non-executive director of a couple of companies and of a think tank; I chair the council of KCA University – a business school; and I have been an active Rotarian for many years. I love living in Kenya, a country of high entrepreneurial energy that is so well integrated into the East African region and into the "Global village". I am married to a Kenyan lady who is herself a businesswoman, owning a long-established school of design and active in property development.
I feel deeply integrated into Kenya, having participated keenly in private sector engagement with government, including in building an enabling environment for national mediation, peace-building and promotion of national cohesion. Watch the video.
In joining the Morena Coaching International network I am at home with kindred spirits, with fellow citizens of the world. We share a common vision and common values, and this strengthens us in our confidence that we can indeed make a difference, each in our own way.